Counseling Staff
7 days ago
Carmita Peña
Coordinator of College & Career Programs
(559) 564-3307 Ext. 4301
cpena@w-usd.org
As a Woodlake High School Alumni and community member, Mrs. Peña takes pride in coming back to her roots to do what she enjoys best, which is guiding and educating others. After high school, Mrs. Peña completed her Bachelor's degree in Psychology from Fresno State. She continued at Fresno State to complete her Masters in Science in Counseling & Student Services along with her Pupil Personal Services Credential (PPS) and later earned her Administrative Services Credential.
Hired: Mrs. Pena was hired by WHS August 2004 but worked for the district since 2001 as a Case Manager at WFRC.
Favorite Quote:
"Love Challenges, Be Intrigued By Mistakes, Enjoy Effort And Keep on Learning" by Carol Dweck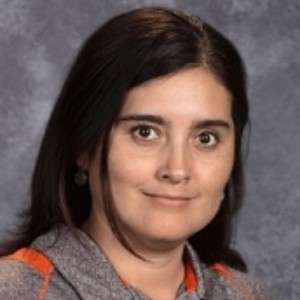 Casandra Ledesma
Dean/Head Counselor
Class of 2021 and Class of 2023 Counselor
(559) 564-3309
cledesma@w-usd.org
While serving in the military, Ms. Ledesma chose to pursue her education. She received her AA in Liberal Arts at COS, then transferred to SFSU where she received her BA in Child & Adolescent Development with a concentration in wokring with Youth and Families. After working at a Junior College in various student service programs for nearly 9 years, she returned to school, receiving her MA in Education with an emphasis in School Counseling, P.P.S. Credential from Fresno Pacific University. Ms. Ledesma currently serves as the Dean/Head Counselor at WHS and as an Adjunct Professor at Fresno Pacific University and College of the Sequoias. Her favorite part of her job is working students and guiding them on their path.

Hired: Ms. Ledesma has been working at Woodlake High School since 2012.

Favorite Quote: "Nobody can go back and start a new Beginning, but Anyone can start today and make a new ending" - Maria Robinson

Jacqueline Murillo
Counselor
Class of 2022 and Class of 2024 Counselor
(559) 564-3309
jmurillo@w-usd.org
Ms. Perez was born and raised in the Central Valley. After graduating high school she attended Fresno State where she received her Bachelor's Degree in Liberal Studies. While working in education she realized her passion for helping students reach their post-secondary goals. She went on to attend Cal State Bakersfield where she received a Master's Degree in School Counseling and Pupil Personnel Services Credential. She loves her job as a counselor because it is challenging yet rewarding.
Hired at WHS: Ms. Murillo has been a high school counselor since 2014, and at WHS since 2018.

Favorite Quote: "What you perceive as real is real in its consequences." -W. I. Thomas
Aurora Lira
Counseling Office/Secretary II
(559) 564-3308

alira@w-usd.org
Ms. Lira started as instructional aide at Woodlake High School, followed by 3 years as a Counseling Aide funded by the Title VII program from 1982-1985, followed by 8 years (1985-1993) with Woodlake Elem.-Migrant Education Region 8 program. After graduating from Woodlake High School, Aurora completed two years at College of the Sequoias and then transferred to CSU Fresno where she received a BA in Social Welfare. Although, she has always been a paraprofessional she too is an advocate for students; encouraging them to stay in school, attend summer school, to take the necessary college entrance exams, having them apply for scholarships, and go over a basic requirement for graduation.

Hired: She was hired in July 1993, but has worked for the WUSD since 1979
Quote: "I shall pass through this world but once. Any good therefore that I can do or any kindness that I can show to any human being, let me do it now. Let me not defer or neglect it, for I shall not pass this way again."
Natalie Lara
Counseling Technician
(559) 564-3308
nlara@w-usd.org
A graduate of Woodlake High School- class of 1984, Natalie Lara started as an OCS (on campus suspension) aide. After about 5 years she was also hired part- time in the afternoon as an aide in the counseling office. Another 3 -4 years later she was hired as a full time Counseling Tech. Natalie enjoys working with the staff and students at Woodlake High School.
Hired: Natalie Lara started working at WHS in 1992.
Quote: "In school, you're taught a lesson and then given a test. In life, you're given a test that teaches you a lesson."- Tom Bodett
Isela Tenorio
Lydia Kimble
Senior Academic Counseling
29 days ago
TBD
Financial Aid for College:
WORKSHOPS - WHS students and parents will receive assistance from staff at WHS and College of the Sequoias to complete the application.
Please make sure the following are done before attending a workshop:

Review List of Items to bring to the workshop, click on one of the following links:

What To Bring List

Taller Para Ayuda Financieral




Parents and student must sign up for a FSA ID prior to the workshop, click on one of the following links for more info:





College Resources:
CSU Preview Days - Campus Preview Days provide future freshman and transfer students an opportunity to visit campuses and discover more about programs and services. Campus Preview Days are offered on select Saturdays at 10:00 a.m.

How to Choose the Right School for You
- We are here to tell you, relax, finding a college should be an exciting event, and with a little work, you will find the right college for your. Start when you begin high school, if not sooner. You may finder several schools that are right for you. One thing is for certain; the rewards of college are worth it.
Junior Academic Counseling
29 days ago
Resources for Students
How to Choose the Right School for You We are here to tell you, relax, finding a college should be an exciting event, and with a little work, you will find the right college for your. Start when you begin high school, if not sooner. You may finder several schools that are right for you. One thing is for certain; the rewards of college are worth it.
Resources for Parents
Below are resources for parents to help their student discover their college and career path.
Sophomore Academic Counseling
29 days ago
Sophomore Parent Night
TBD
Sophomore Counseling
Sophomore counseling is a time for parents and students to review their child's academic progress and establish post secondary education plans. It is essential that parents are well aware of graduation requirements along with college admission requirements. During sophomore counseling the counselors reviews both high school graduation requirements and college admission requirements while reviewing where your child stands in meeting both requirements.
To make an appointment with your counselor, please contact your student's counselor.
Freshman Academic Counseling
29 days ago
Freshman Parent Night
TBD
4 Year Planning Meeting
The intention of the 4 Year Planning Meeting is to plan out the 4 years of high school and what courses should be taken for student's academic goals. All freshman will develop their 4 year plan with their counselor. If parents would like to take part in this meeting, please contact your student's counselor.
Community Service Requirement
about 1 year ago
Youth Service Learning

To be considered on track with the community service hour requirement you must have the following amount of hours turned end by the end of the grade level indicated:
9th Grade: 22 hours
10th Grade: 44 hours
11th Grade: 66 hours
The 85 required hours to graduate may be done in one single project or they may be done from several projects. The following table indicates the categories of YSL projects, example projects/activities and the maximum amount of hours that will be allowed to count toward the required 85 YSL hours.
Type of Project

Examples

Max. # of Hrs. Allowed

Non-Profit Community or

School-Based Linked to Community

Organization Dinner or Event, Rodeo Set-up/Clean-up, Can Food/Coat Drives, etc.

No Limit

School-Based Only

Sport Fundraising, Campus Beautification, Score Keeper, Concessions

22

Job Shadowing

Medical/Dental Office, Construction,

City Hall, Mechanic Shop, Law Enforcement Ride-Along

22
Tips/Reminders:
Hours can only be completed before school, afterschool, weekends, and during the summer. If you attend summer school, you can't miss school to work on hours.
You must submit time sheet within 2 month from the last date of project to to receive full credit. After 2 months it becomes ½ credit. After a year you earn = no credit.
Hours completed during summer must be turned in within the first 2 weeks of school to receive full credit.
Complete entire form. Forms missing the following will not be awarded credit: Supervisor Signature & contact #, Student Name & ID number.
Supervisor may not be a relative.
All projects should be approved prior to starting to ensure that it meets the requirements.
NON- PROFITS:
After School Program- All events contact Mike Flores at 564-7114
F.J White – 564-8021
Castle Rock – 564-8001
Non- Profit organizations
Kiwanis
Rotary
Lion's Club
Woodlake Youth Football - Contact people are James Sandoval (jas.sand@att.net) or Claudia Andrade (candrade0777@gmail.com)
Woodlake Youth Soccer- Contact Greg Gonzalez at 300-0452 or Florencio Guerra at 564-5212.
Woodlake Family Resource Center (Healthy Start)- Contact Alma Escamilla at 564-5212 (3) Letters of Recommendation are needed.
Woodlake City Hall- Contact Irene Zacarias at 564-8055.
Police Department – 564-3346
Woodlake Botanical Garden- Manuel Jimenez - 280-2483 or 564-3607
Vacation Bible School (VBS) or Church activities–
Contact Church pastor.
Sequoia Riverlands Trust- Kaley Dodson at 562-310-0168
SCHOOL RELATED: ( 22hrs max)
Club Fundraisers (Mecha, Interact, Key Club, etc.)- See Advisor
Schools Sport Assistance or Activities - Contact Coaches
Concession
Score Keeper, Stats
Water boy/ Water Girl
Ref @ Middle School Asst. Coach @ middle school.
ALL JOB SHADOWING MUST BE PRE APPROVED
Honors/AP Program
about 1 year ago
AP Courses/Policy
1) Students are expected to take the AP test in May.
2) You may be required to attend class outside of regular school hours (including summers).
3) Any AP exam misconduct which constitutes which violates test taking procedures will result in WHS Honesty Policy consequences (see student handbook for honesty policy consequences).
ACADEMIC RECOGNITION PROGRAM

Top 10 Students:
The top ten students are selected based on their overall (over all 4 years) GPA. GPA is weighted for AP, Honors, or college level courses. There could be multiple students for each ranking. The GPA considered goes to the hundredth place (ex: 4.02). The following criteria must be met to qualify for top ten:
-Meet A-G requirements
-Must be eligible to participate in the graduation ceremony
-Must meet all WHS graduation requirements
Graduate With Honors:
The Graduate with Honors program is offered by Woodlake Union High School to increase academic motivation, broaden university admission options, provide access to competitive majors, prepare for college admission exams, and develop strong academic background. To qualify as a Graduate with Honors, a student must:

- Complete all prescribed courses in grades 9-12
- Receive no more than 4 semester grades of C in all courses. Only original grades will be included.
- Receive a grade of C or higher in all courses, grades 9-12 (no grade of D or F in any course.)
- Turn in completed application to counseling by May 15th of senior year.

Prescribed course of study for Graduate With Honors:
English: 4 years of CP or Honors/AP English.
Math: 4 years of advanced math (up to AP Calculus).
Science: 3 years minimum (Biology, Chemistry, Human Bio, or AP Bio.) Foreign Languages: 3 years of same language.
Social Sciences: 3 years (World Hist., US Hist., Govt. & Econ)
Fine Art: 1 year (Art, Choir, Band, MFD, Dance)
California Scholarship Federation
California Scholarship Federation (CSF) is a national and honorary club, whose members have met specific academic requirements. Membership recognizes academic effort and achievement. Membership requirements are based on both grade point average and points, which are computed from the courses taken during the semester. Students must apply each eligible term for membership. Students who qualify six times during their sophomore to senior years (one of these must be earned during the senior year) are awarded Life Membership. In addition, the student is bestowed the gold tassels of excellence, which are worn during graduation commencements. Students must have a minimum of 10 points to qualify and is calculated as follows:
A = 3 CSF Points B = 1 CSF Points C = 0 CSF Points A grade of "D" or "F" in any course during the term automatically debars membership.
RENAISSANCE
The purpose of the Renaissance program is to recognize students who are achieving academic excellence with tangible incentives, rewards, and recognition. Renaissance Award assemblies are held at the end of each term.
Golden Tiger: Must have a GPA of 4.0 or better during the previous mester.
Silver Tiger: Must have a GPA of 3.5 to 3.99
Bronze Tiger: Must have a GPA of 3.0 to 3.49
Academic Athlete: A GPA of 3.0 or higher while involved in athletics.
Scholar Athlete: Student with highest GPA in their sport.
Perfect Attendance: Students missed no class periods the previous semester.
Career Pathways
about 1 year ago
MISSION STATEMENT
The mission of Career Pathways is to equip students to successfully transition into
postsecondary education;
advanced career training or employment through standards-based curriculum and hands-on integrating: academic instruction, industry-recognized career and technical skills, and workplace readiness skills.
The Career Pathways offered at Woodlake High School serve as an avenue for students to develop their college and career readiness skills. Career pathways provide post-secondary education and training that is well organized as a series of manageable steps leading to successively higher employment opportunities. These career pathway programs are intended to prepare students for high-skill, high-wage jobs in emerging and growing industry sectors in the local or regional economy.
Career and Technical Education (CTE) program is not "vocational education" anymore. It is a sophisticated and effective combination of a rigorous college-prep high school academic curriculum and hands-on training in career and technical subjects and workplace competencies. Students graduate with skills matched to employer needs and the knowledge to succeed in college or other postsecondary education, advanced career training or immediate entry into jobs with a meaningful career path. CTE prepares students for their lives beyond the classroom by equipping them with the skills and knowledge needed to succeed in postsecondary education, advanced career training or immediate entry into jobs with a meaningful career path. CTE programs combine a rigorous high school academic curriculum with training in career and technical subjects and workplace competencies.
For questions regarding the Career Pathway Programs offered at Woodlake High School please contact Carmita Peña, Coordinator of College & Career Programs at (559) 564-3307 Ext. 4301 or via email at
cpena@w-usd.org
Woodlake High School
Career Technical Education (CTE)
Pathway Completer Map
AGRICULTURE & NATURAL RESOURCES SECTOR
| | | | |
| --- | --- | --- | --- |
| Pathway | Plant Science* | Ag Mechanics* | Floral Design |
| Intro | Ag Physical Science | Ag Mechanics I | Ag Physical Science |
| Concentrator | Ag Biology | Ag Mechanics II | |
| Completer | Greenhouse Management | Advanced Ag Mechanics | Art of Floral Design |
*These two CTE Pathways are also embedded in the Academy of Sustainable Agriculture
ARTS, MEDIA, & ENTERTAINMENT SECTOR
| | | | |
| --- | --- | --- | --- |
| Pathway | Visual/ Commercial Art | Performing Arts | Multimedia Production |
| Intro | Art I | N/A | N/A |
| Concentrator | Art II | Hispanic Dance | Multimedia Production |
| Completer | Art III & IV | Advanced Hispanic Dance | Advanced Multimedia Production |
INFORMATION & COMMUNICATIONS TECHNOLOGY SECTOR
| | |
| --- | --- |
| Pathway | Information Support Services |
| Concentrator | Computer Applications |
| Completer | AP Computer Science Principles |
MANUFACTURING & PRODUCT DEVELOPMENT SECTOR
| | |
| --- | --- |
| Pathway | Product Innovation & Design |
| Intro | Introduction to Engineering |
| Concentrator | Principles of Engineering |
| Completer | Engineering Design & Development |